Good Time & Delicious Food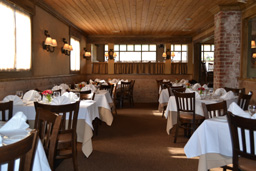 JUST REMODELED AND CELEBRATING OUR 25th ANNIVERSARY
La Ginestra is a robust, casual eatery where you can have a good time and enjoy delicous food. It's easy to enjoy yourself here. The staff is very friendly, the service is very accoommodating, and the food is very good. If you try out La Ginestra, you`ll find a place that serves up an Italian cuisine. We're open for dinner and a full selection of alcoholic beverages are served.

OPEN 7 DAYS A WEEK!!

Please check out our great Catering/Party room!

Delicious Classics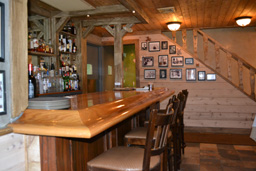 Everything on the menu at La Ginestra is very good. To help you along, we can suggest to start with the crisp, savory young artichokes fried in olive oil. These mouthfuls of crunch are a Roman specialty. Then move on to the penette bolognese, a short-cut pasta, has a superior meat sauce sweetened with pine nuts and currants. For dinner, if you're in the mood for fish, the sea bass, roasted with tomatoes, potatoes, white wine and sliced artichokes is amazing. If you want land, not sea, then the choices are endless. A hefty grilled veal showered with vegetalbes is enough for 2 meals and the veal chop, pounded, breaded and capped with salad is a delicious classic. The Ribeye steak, one word, grand. All this delicous food, you won't want your meal to end, but don't forget to leave room for dessert!

Best Homemade Desserts in Town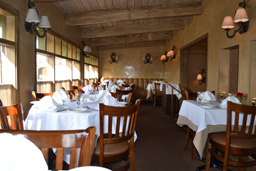 At La Ginestra, desserts are all homemade. None fall short. Best is the world-class, dark, dense chocolate mousse. The virtuous can choose the lovely fresh fruit platter. And everyone will enjoy the homemade biscotti delivered to the table before dessert orders are taken - a gracious gesture from a gracious restaurant.